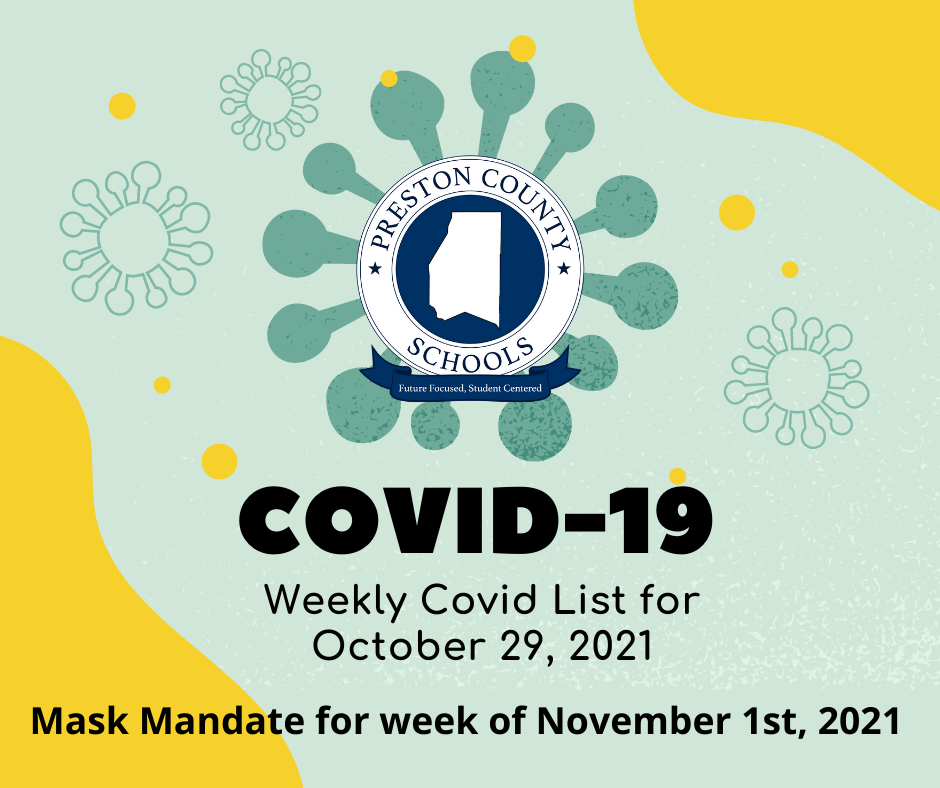 Preston County Schools Celebrates Farm to School Wednesday, October 27, 2021 We will be serving sausage gravy over biscuits for lunch. The sausage is purchased from PHS animal processing.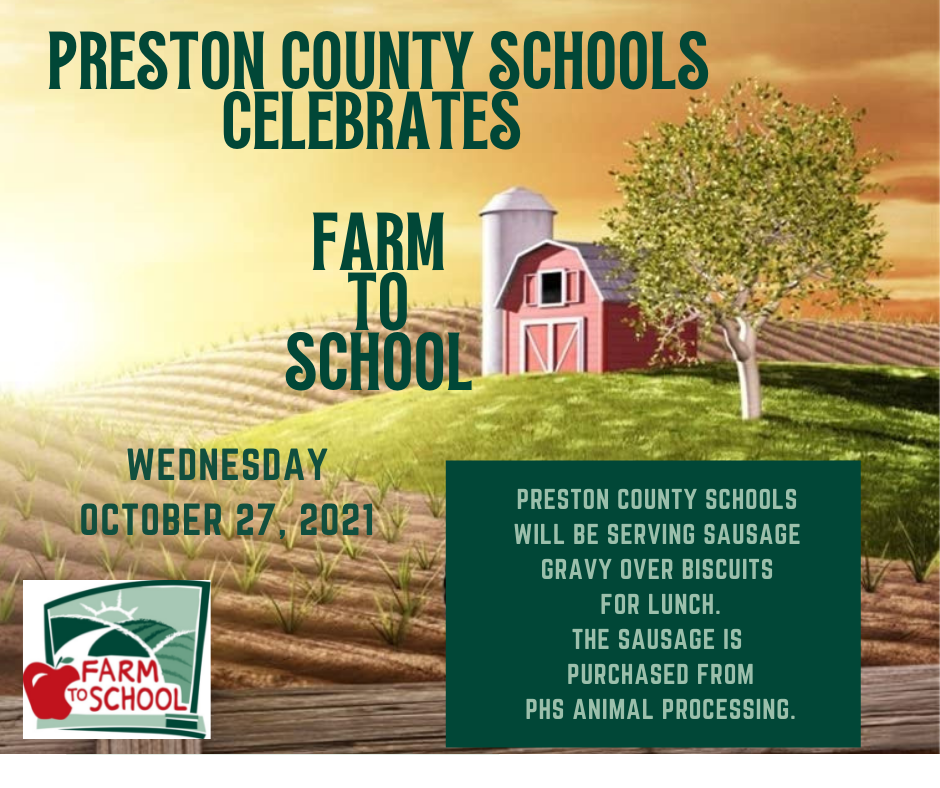 Middle School (6-8) Athletic Information Insurance Verification Form. This questionnaire is necessary to establish eligibility with the W.V.S.S.A.C. and to verify that each student-athlete has insurance coverage.
https://forms.office.com/r/bXi7mVUhAC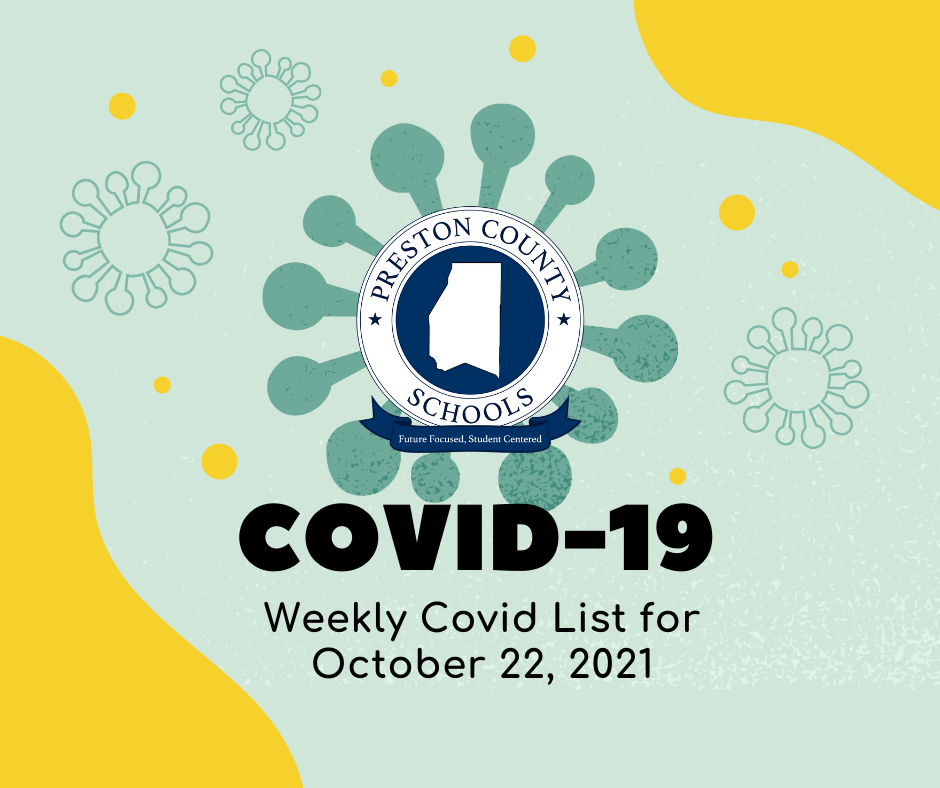 Rowlesburg buses are running about 15 minutes late this afternoon.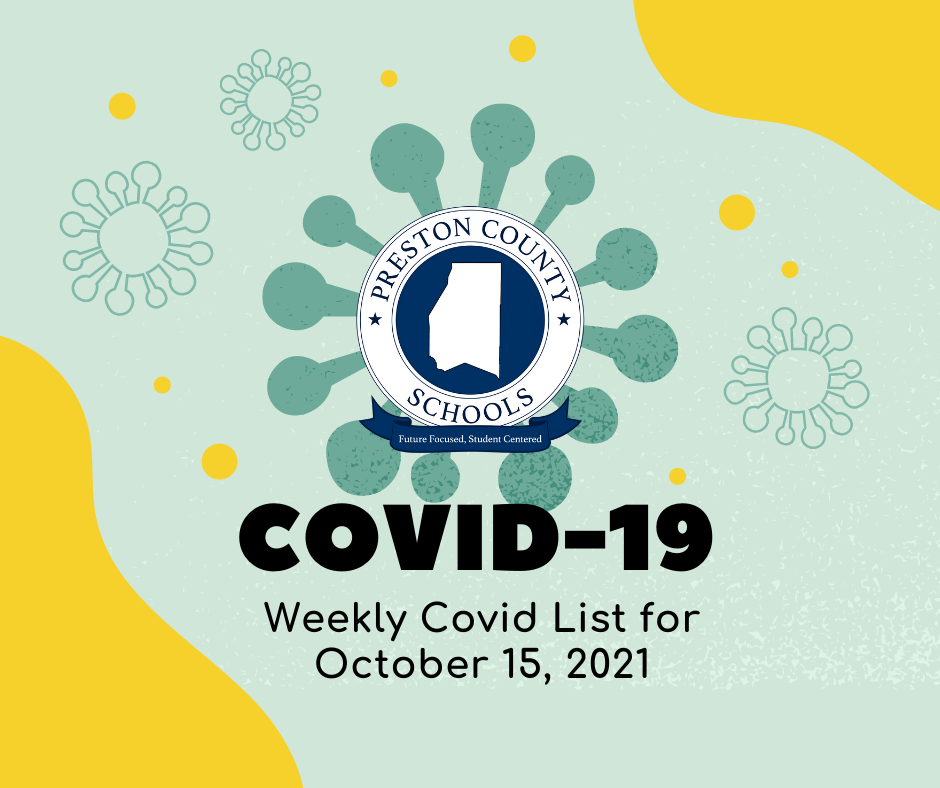 PCS is celebrating National School Lunch Week.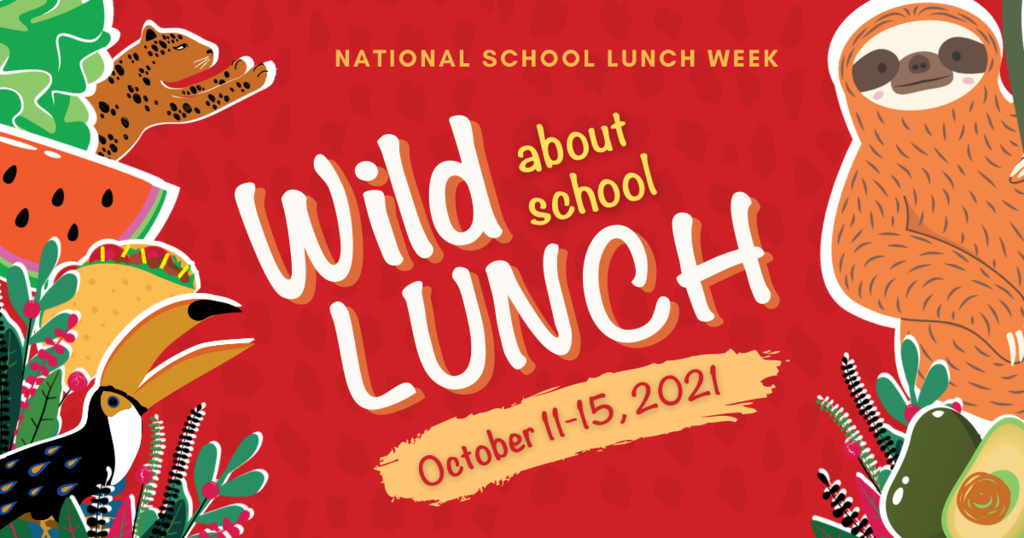 Join us as we celebrate WV Wednesday. The lunch menu will be pepperoni roll, pepper slices, caulifower, fruit, milk and ice cream. Wear clothing representing your favorite WV Team.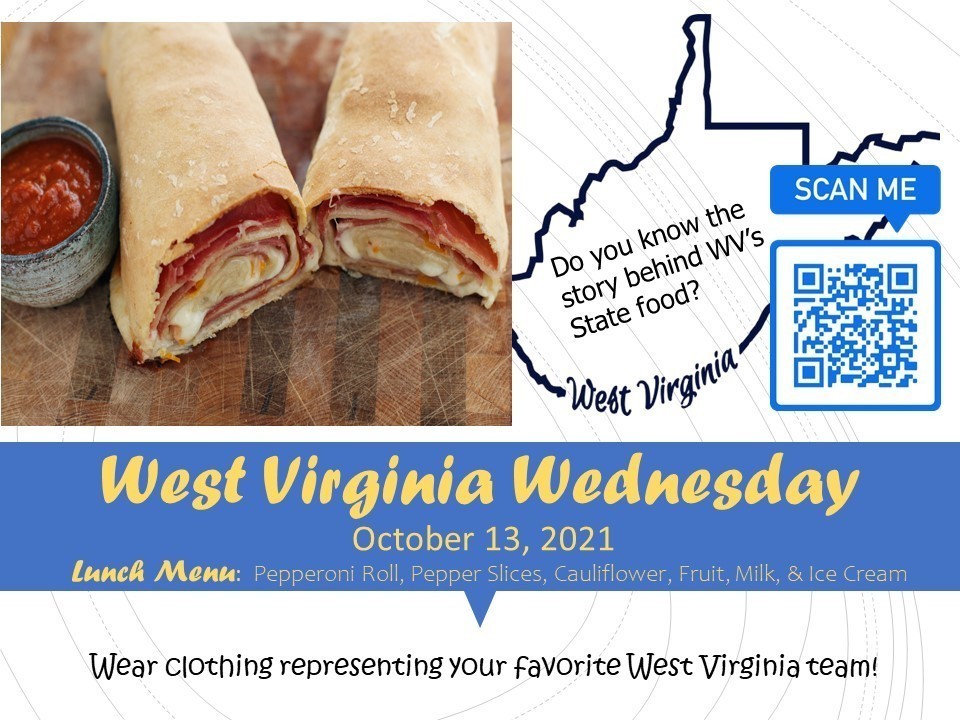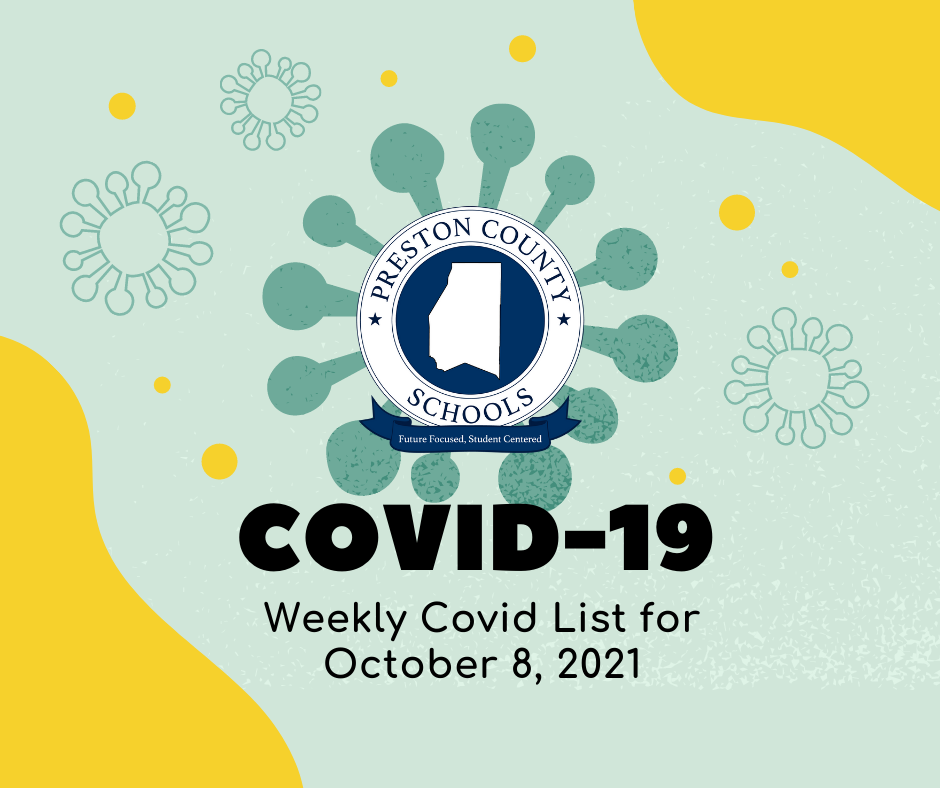 Registration forms for After School Explorers were sent home yesterday. Please return these by Friday if you plan to enroll your student. ASE is set to begin on Monday, October 11.

School pictures will be taken this Friday, October 8.

Mid-term reports will be coming home with all students in grades 6-8 today. Parents are asked to sign and return the signature page.


WVGSA, WVASA and SAT Assessment Parent Reports from the Spring 2021 testing are being sent home with students in grades 3-9 and 12 today, Monday, September 27, 2021. Individual Student Interperative Guides can be found at Menu/Parent and Students/Assessments
https://tinyurl.com/559bcpsp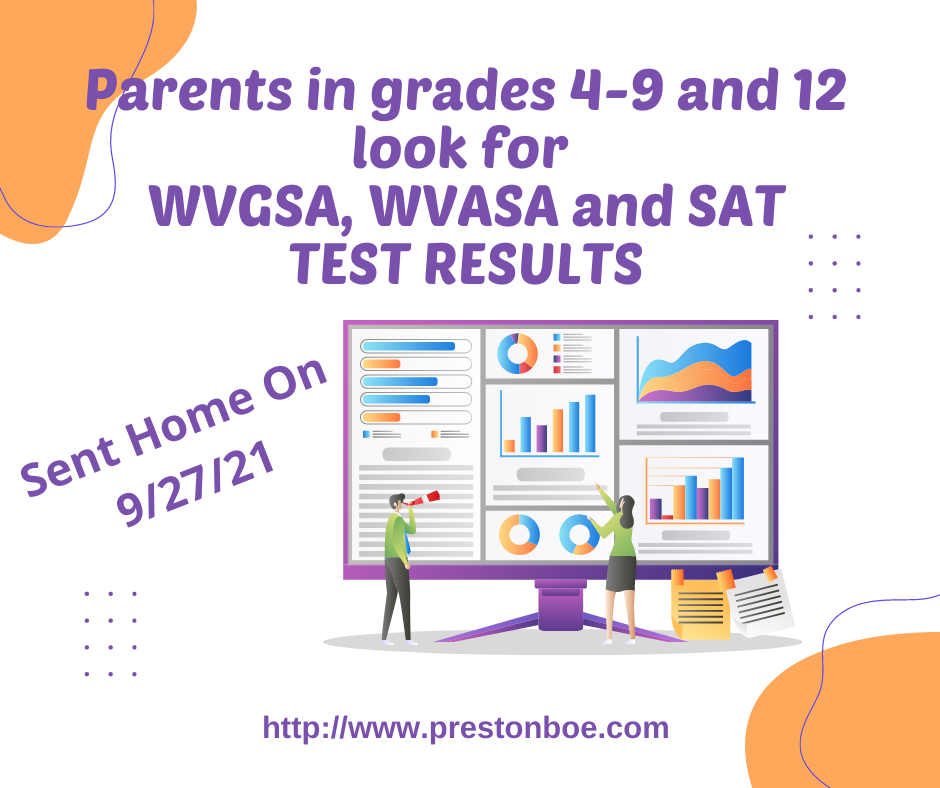 Important Dates Monday, Sept. 27th Resume In Person Instruction Thursday, Sept. 30th Full Day of School Friday, Oct. 1st No School - Buckwheat Festival Monday, Oct. 4th No School for Students Staff in Meetings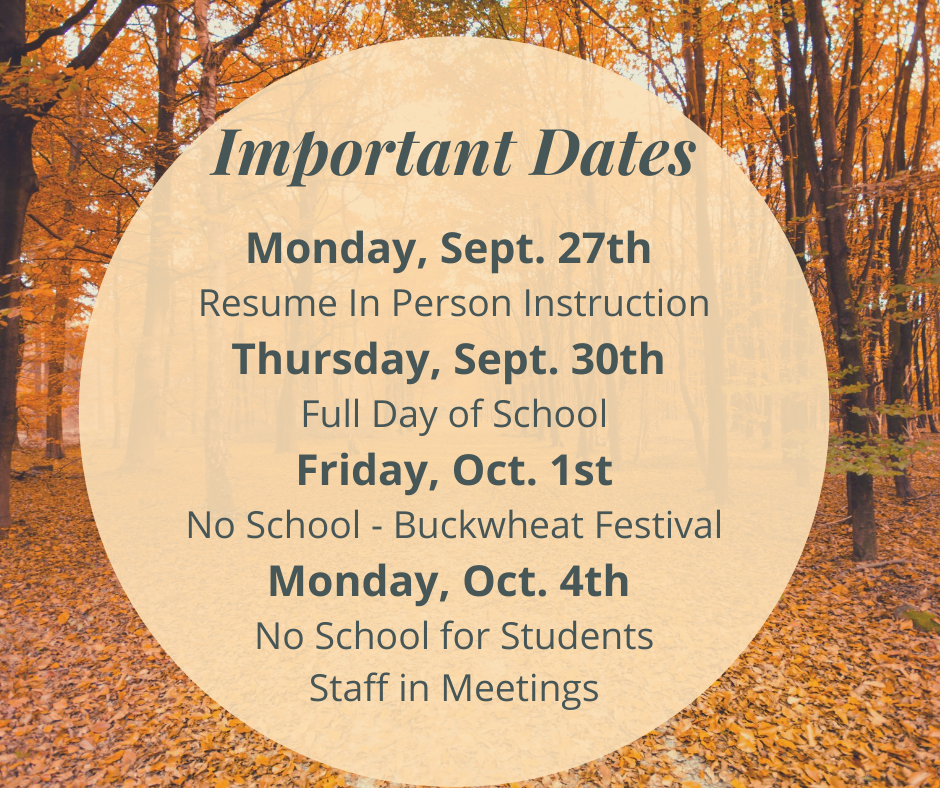 IF YOU HAVE ALREADY SIGNED UP FOR MEAL DELIVERY, PLEASE DO NOT SIGN UP AGAIN. YOU WILL AUTOMATICALLY BE RECEIVING A SECOND DELIVERY. THIS SIGNUP IS ONLY FOR THOSE THAT WANT TO BE ADDED TO THE SECOND DELIVERY. We are taking orders for any temporary remote, homeschool, full-time virtual, homebound, or children ages 1-4 years old who live in Preston County. The shelf-stable boxes will be prepared and shipped directly to the child's home via UPS. Please complete this form to have a multiple-day shelf-stable meal box delivered to your door step free of charge. You will need to complete a SEPERATE form for EACH child in your household that qualifies. Only one request per child is permitted. The boxes will begin to ship Monday, September 20, and will arrive within the next several days. If you have any questions, please call 304.329.0580 ext. 234 or email at
edoerr@k12.wv.us
The deadline to signup is Sunday, September 19, 2021, at 10:00 PM.
https://forms.office.com/r/JbwSPmc1xm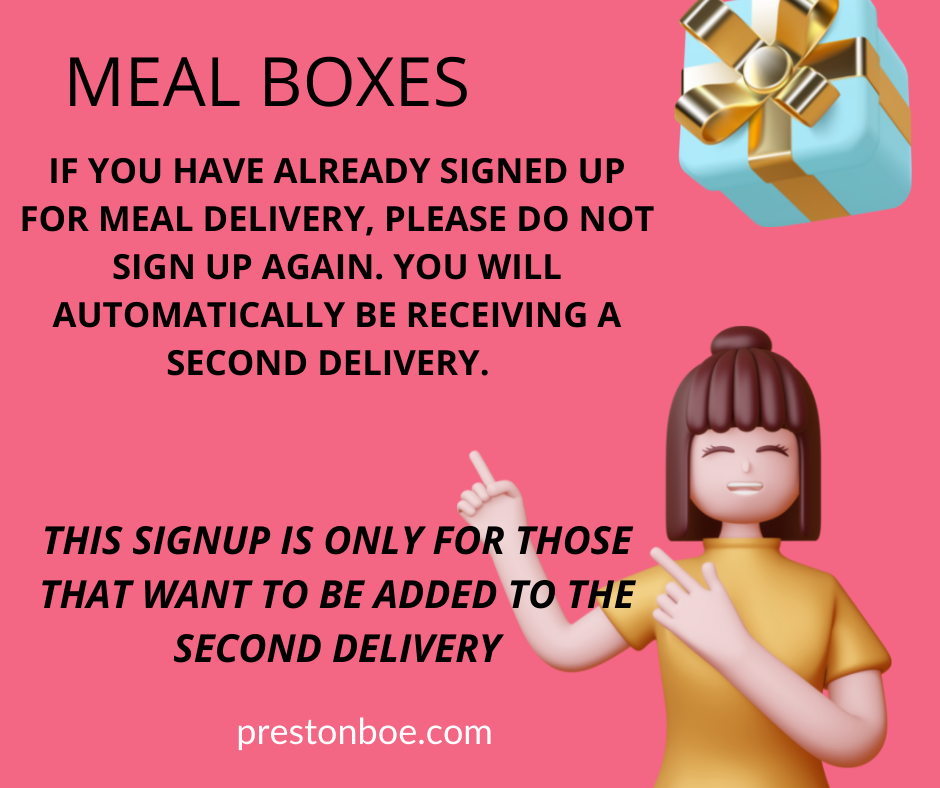 Meal boxes are beginning to arrive in Preston County. This picture is a sample of a high school student's box. This first box contains 4 breakfast and 4 lunch meals. The next box will have 5 of each. For those of you that missed the first sign up a new registration will be posted soon. Those of you who initially signed up will be automatically receiving the second box.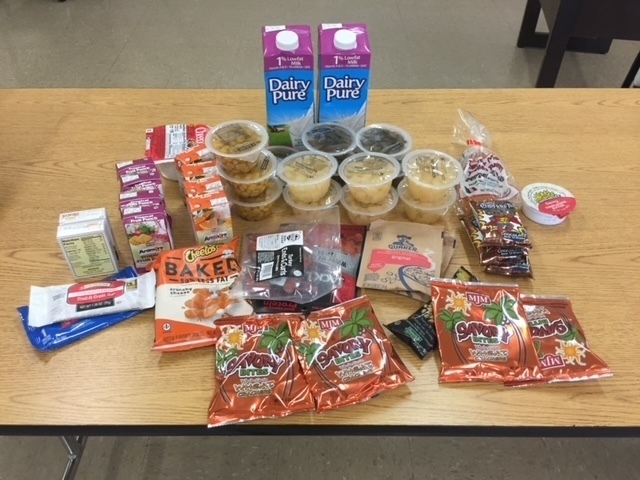 Students need to check SeeSaw, Schoology and/or TEAMS for info and times of live sessions and assignments.

We have been made aware of an issue getting onto TEAMS on the 1:1 K-2 iPads. The email address that prepopulates is incorrect, but it is an easy fix. Here is the video that expains what changes you need to make ONE TIME to get the issue corrected.
https://youtu.be/0_yuZ6Ey8M0
If you have any questions you can contact your child's teacher or Darla Moyers via email at
darla.moyers@k12.wv.us