Athletic Booster Meeting August 24 at 4:00.

Staggered Start for Tuesday, August 23, 2022 will be grades 5, 8, 11 and 12. At Rowlesburg School it will be grades 6-8.. Meals are FREE. Additional milk is .35 cents. Menu can be seen on our app and webpage. Don't forget to fill out your "homework" the online information form.
https://forms.office.com/r/8TkWN0RHUv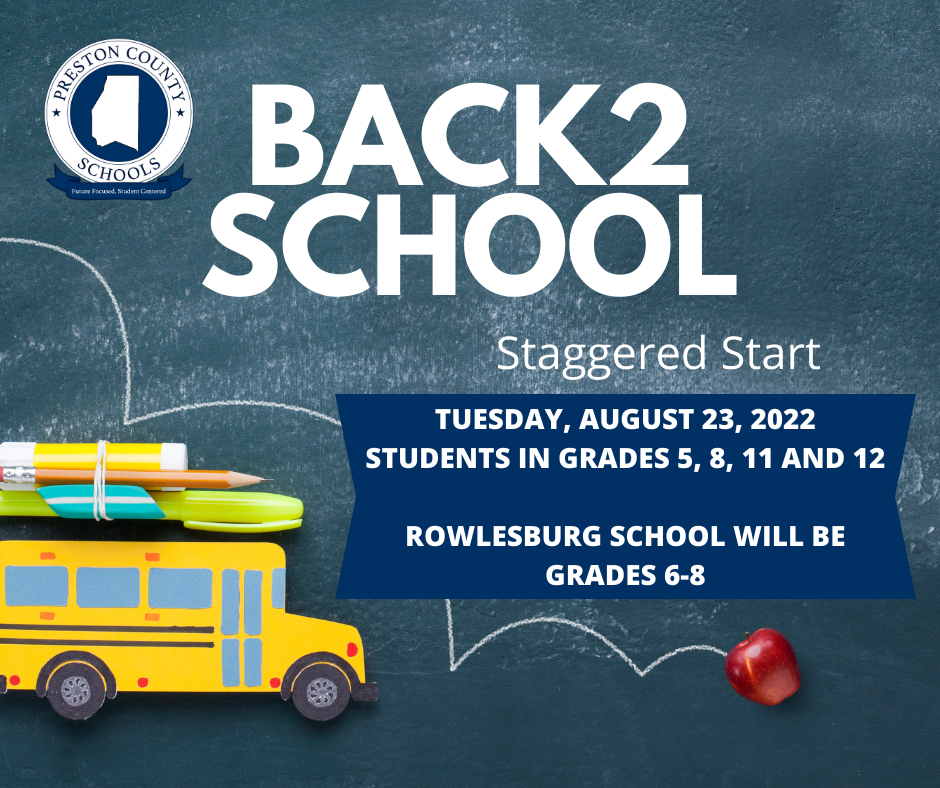 Aurora School start and end times: Student drop off begins at 7:40. Students will be considered tardy after 8:00 am. School ends at 2:49 and pick up will begin after busses depart.

Preston County Schools will be conducting the fall speech and audiology screenings/rechecks in our schools. Speech/Hearing screenings are scheduled to take place August 29 through October 12, 2022. Students who will be screened are as follows: (1) All students entering school for the first time who have not been screened at school. (2) All students who have been referred for speech or hearing re-screenings; and (3) Any teacher referrals for screening. Parents will be notified if any student should not pass the screenings. Those who do not wish their child to be tested must contact their respective school in writing. For additional information, you may contact the Preston County Schools, Special Education Department at 304-329-0580, extension 220 or 239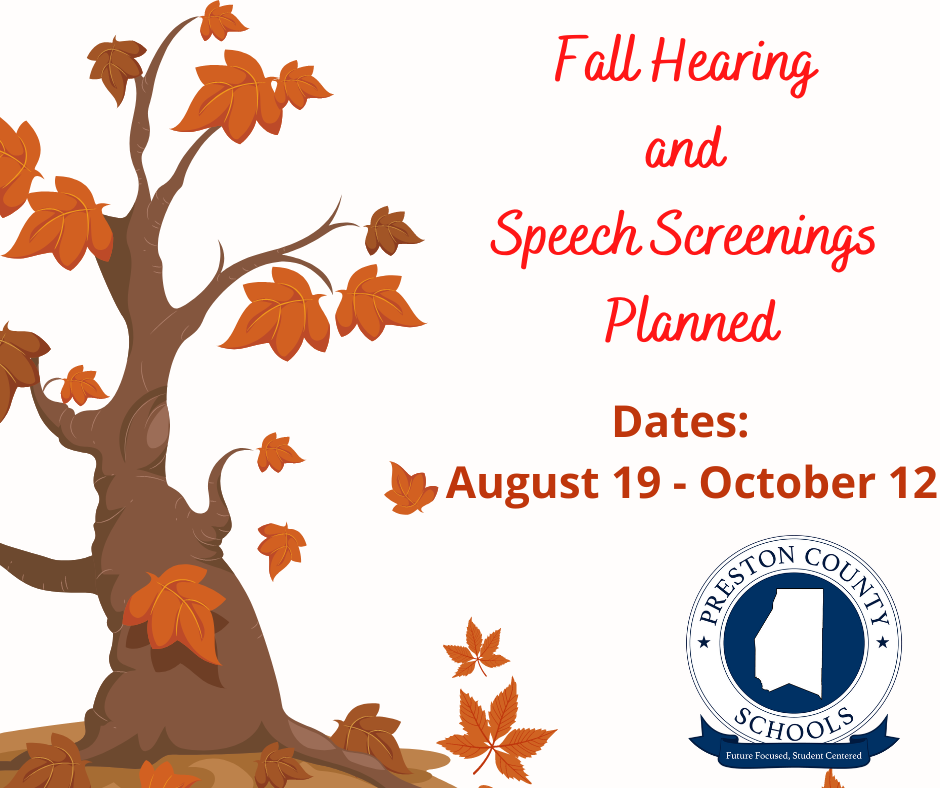 Aurora School will be closed to all visitors Monday, August 15th due to the parking lot being paved.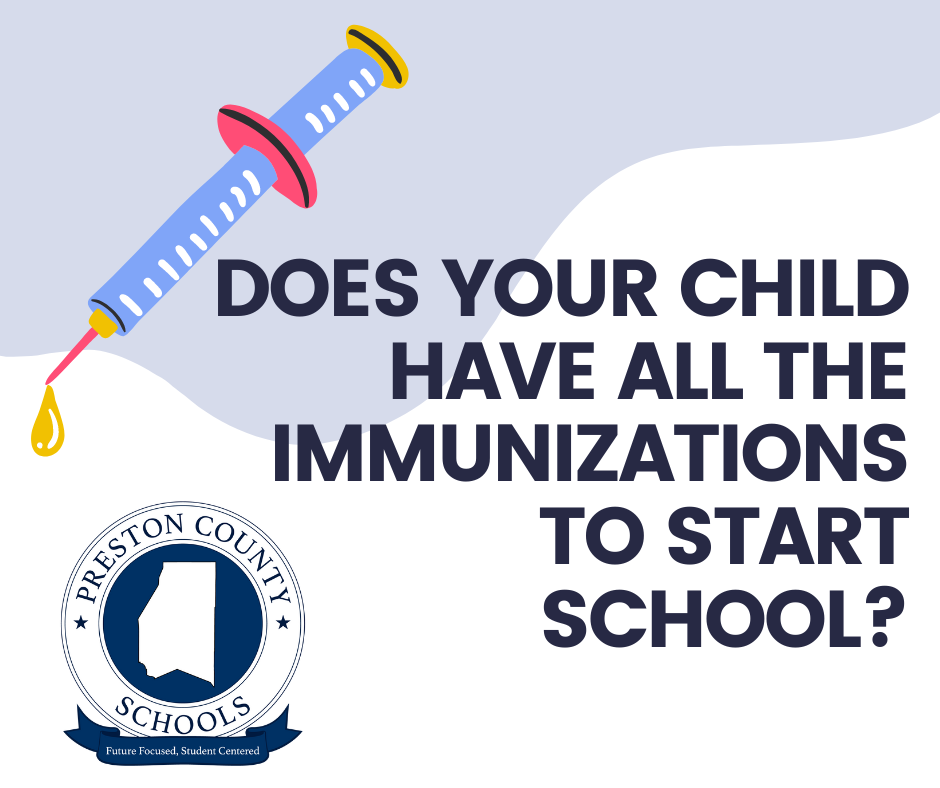 PCS Open House Dates and Times. Be sure to download our app and check out our webpage.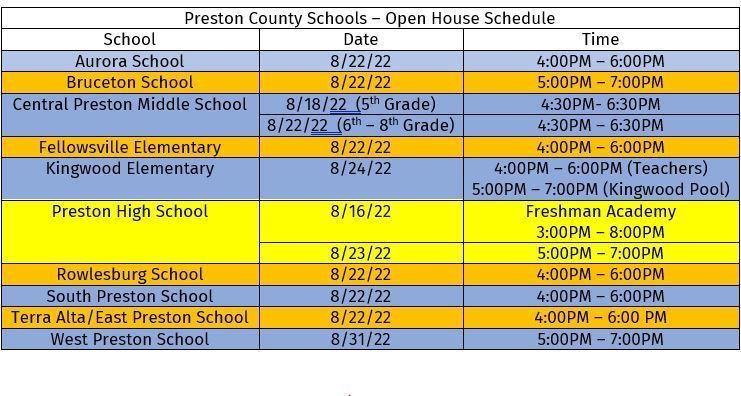 https://tinyurl.com/yrw33r8d
Is your child registered to attend school? If not call or visit your local school to get registered. The above link is information needed if you are registering a PREK or new Kindergarten student.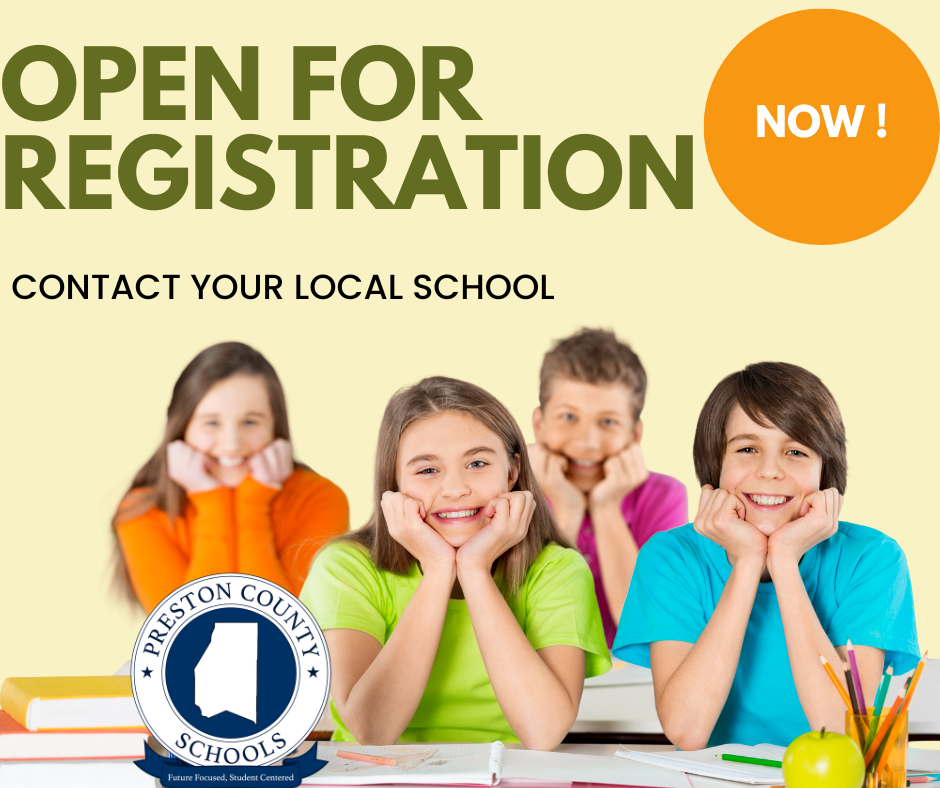 https://5il.co/1fljr
PCS announces FREE breakfast and lunch for all students for the 22/23 school year. Menus will be found under menu/dining section on our app and webpage once school starts.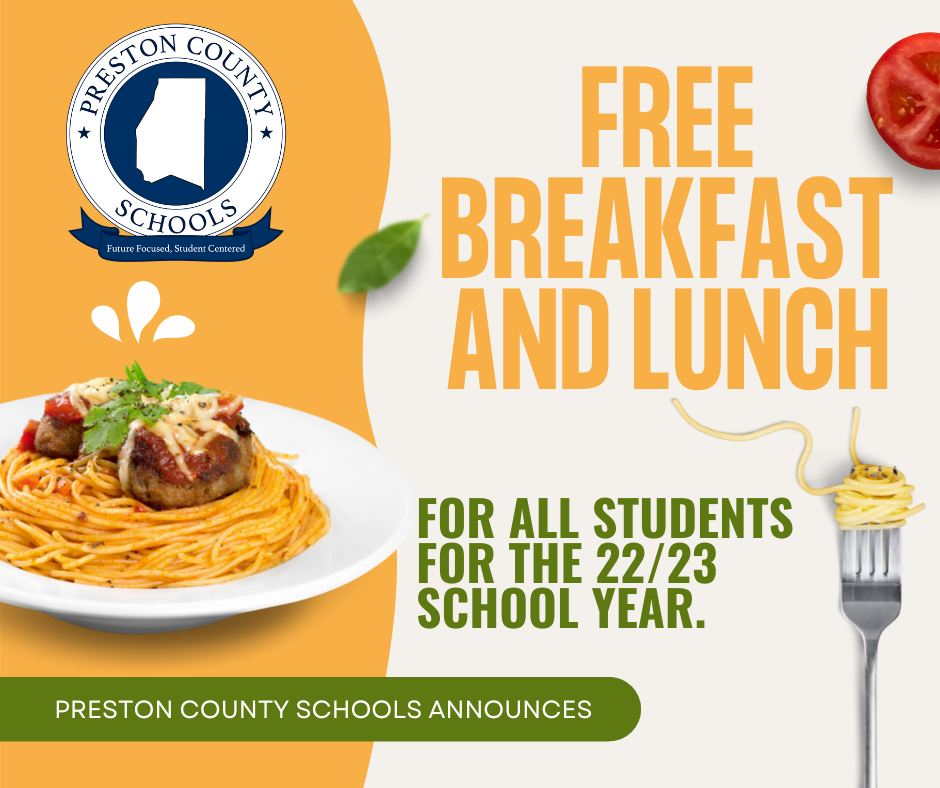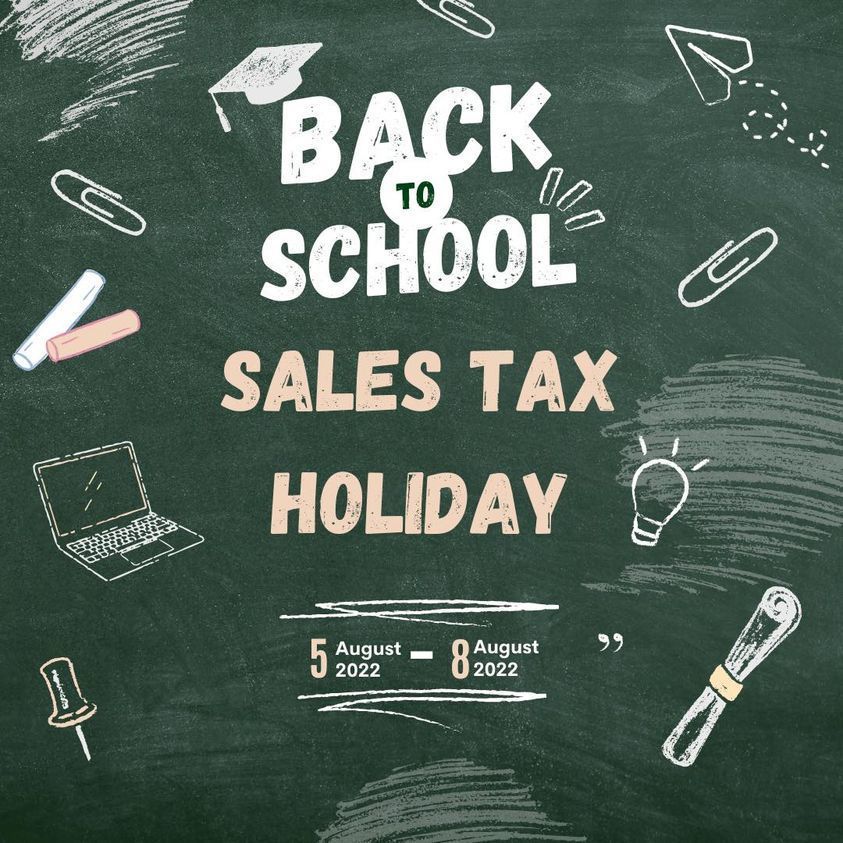 WV Office of Child Nutrition is pleased to announce that WV has been approved to issue Summer PEBT benefits. This will be a one-time summer feeding benefit valued at $391 per eligible child. Summer P-EBT will be deposited onto the child's WV P-EBT card. Households can expect to receive the one-time benefit during the month of August 2022. All eligible households will receive a letter with important information before the benefit is issued. Information, including the latest updates, regarding the PEBT program can be found on the PEBT website
https://wvde.us/wv-pebt/
Questions call PEBT hotline at 1-866-545-6502. Additionally, families may send an email to
dhhrwvebt@wv.gov
or
wvpebt@k12.wv.us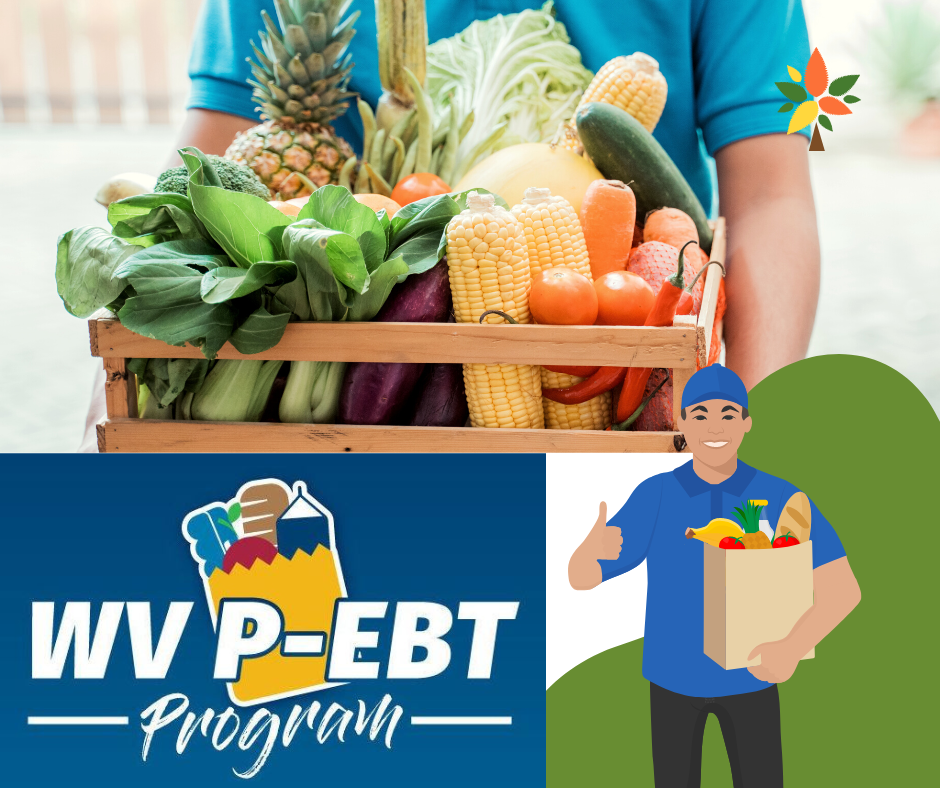 https://tinyurl.com/2d7w6aaz
Link to site that lists each area school bus route. You will not see every name listed at the bus stop. If you do not see your stop listed please call Cindy Foley at 304.329-0580 Ext. 248 or email her at
cfoley@k12.wv.us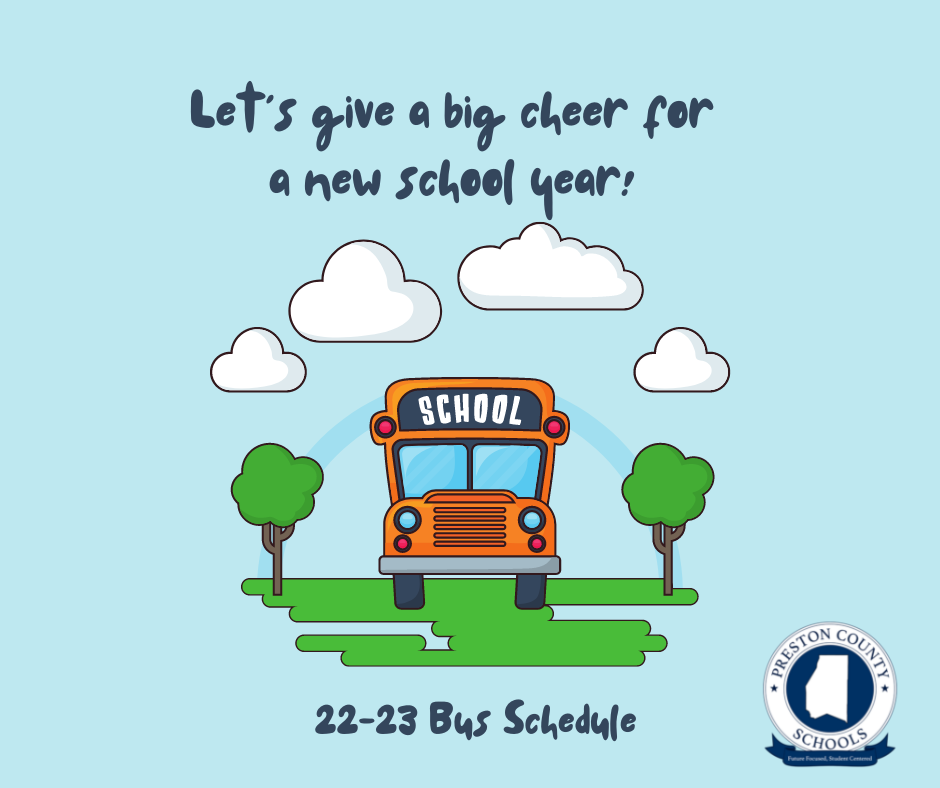 Welcome to August 1st! We will start posting items for the start of school. Today is a reminder of the staggered start dates that we will be doing. Be sure to download our app on your iphone or android device to get all our notifications.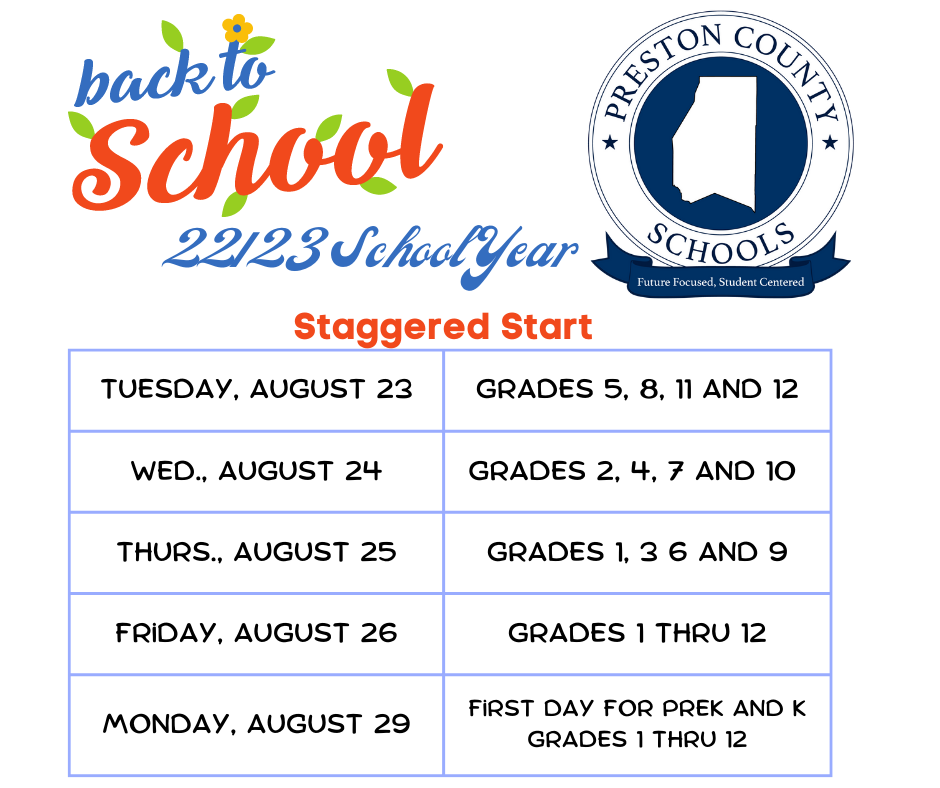 Cross country season is officially here and practices will start the week of August 1st. Any student in grades 6th-8th interested in running, or anyone with questions, please contact Seegee Bachtel at 304-698-5569. Your child must have a physical before they can participate and will need 14 practice before they can compete in our first meet at the end of the month. We are looking forward to a great season with a lot of new runners! Please be sure your athlete has a good pair of running shoes for the season as we will be putting in the miles!

https://5il.co/1eqfc
Preston County Schools is accepting Virtual Learning Applications from July 25, 2022 thru August 12, 2022 for grades 6-12. You can download the fillable application form and save it to your computer and then attach that application in an email to Dani Kelley. Her email address is
drkelley@k12.wv.us
. The team will meet and will reach out to you with their decision. Virtual School will begin on August 15, 2022.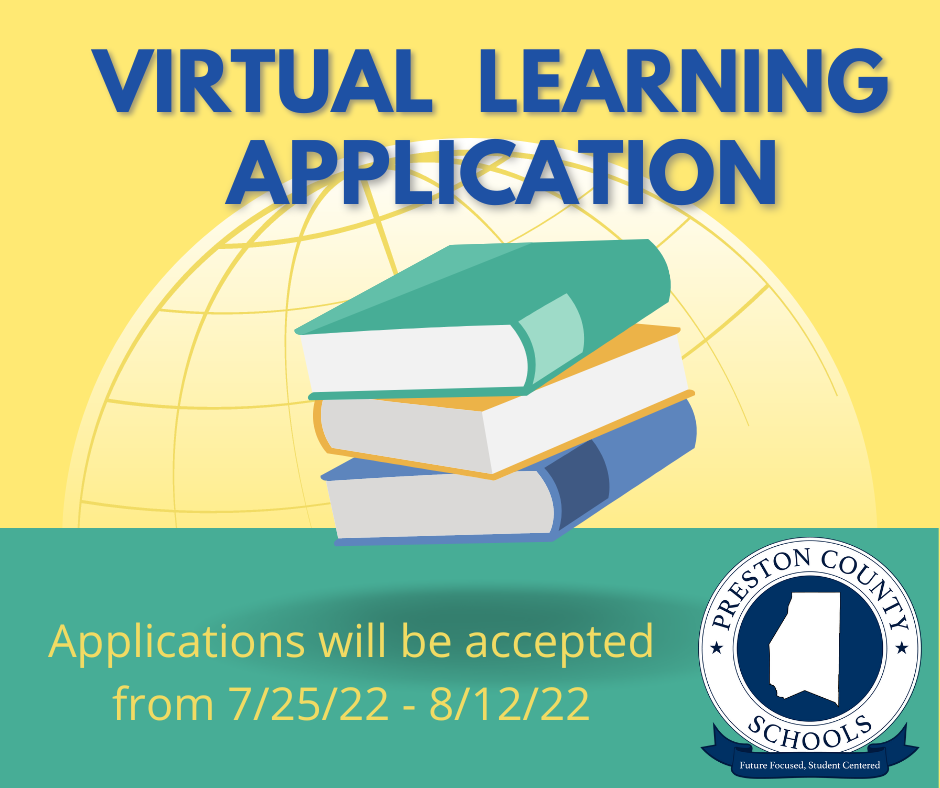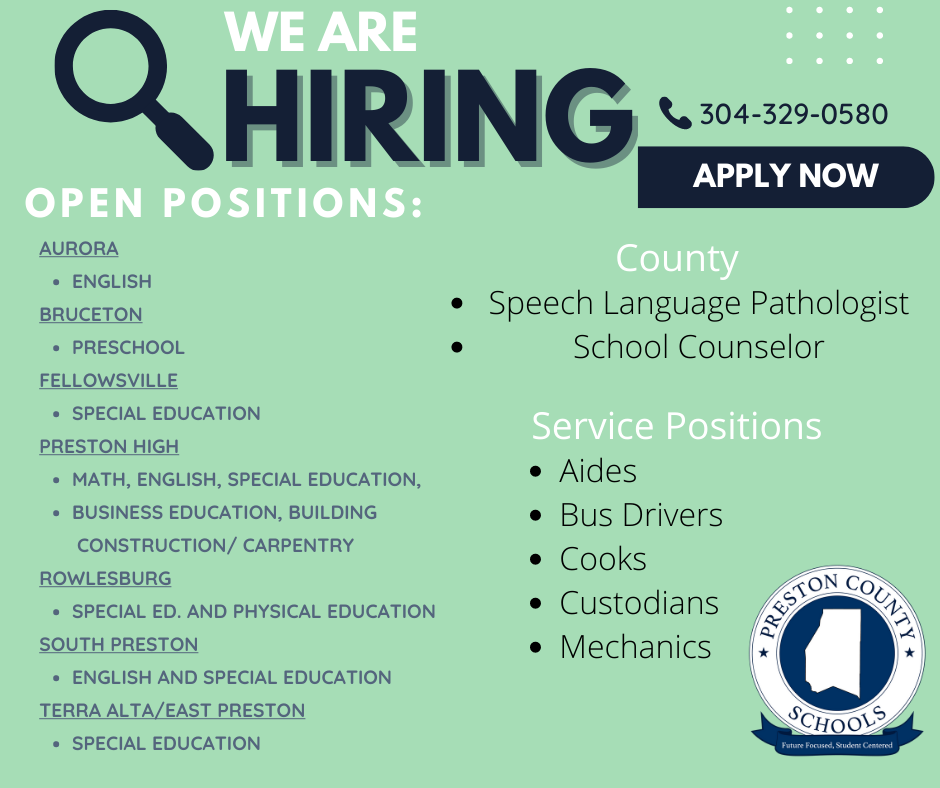 Parents, if your child is enrolled in the summer program at any of the six sites, a reminder that it starts on Tuesday, June 21st. Please check the bus route schedule on the webpage or app. Here is the link also.
https://5il.co/1bt91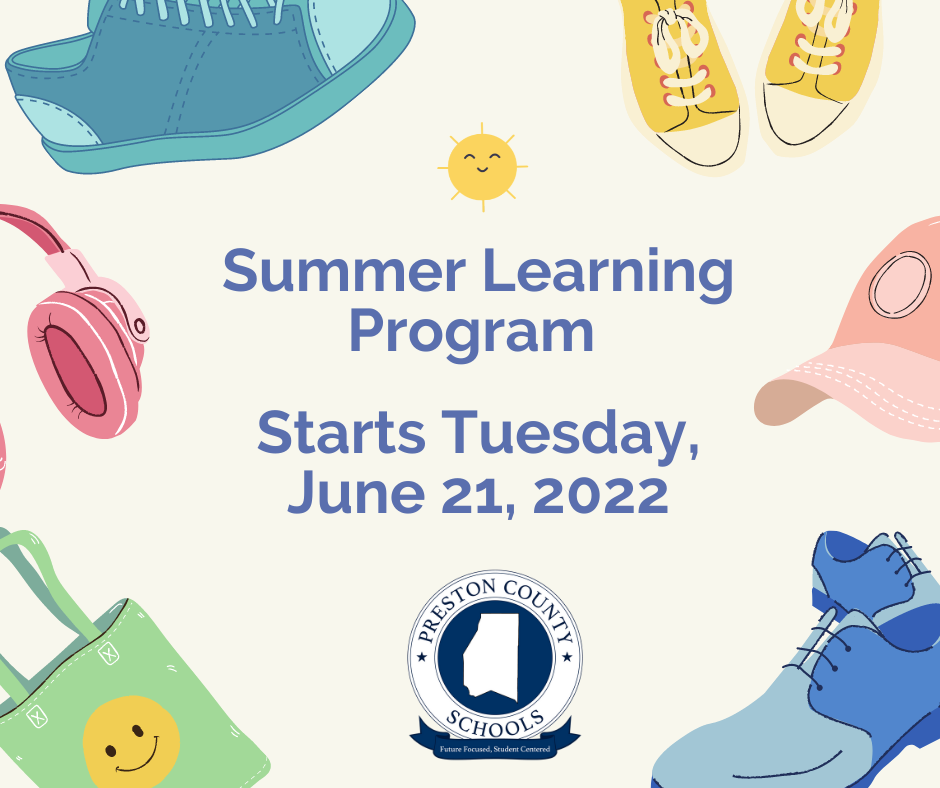 Join us at the STEM Camp on July 11-14!. There are spots available for incoming 6th, 7th and 8th graders. Complete the registration form and email to Michelle Berry at
mcberry@k12.wv.us
https://5il.co/1cgze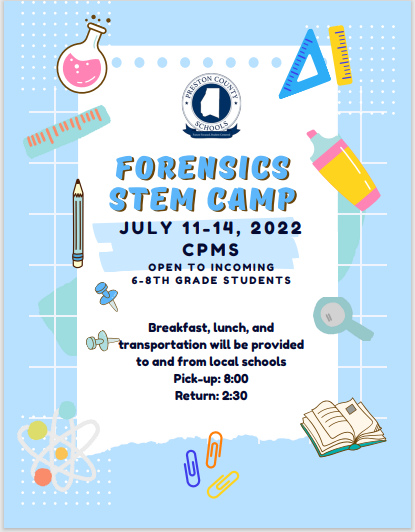 Preston County Schools announce their sponsorship of the federally funded Summer Food Service Program. Free Breakfast and Lunch is open to all children, ages 18 years and under, who would like to participate. These meals must be consumed onsite at the designated location and time. This will begin on June 21, 2022. Menu can be fund on webpage or app. Link to Location, Data and Times.
https://5il.co/1c3ef
Video about program:
https://www.youtube.com/watch?v=Bc6XI7TA_Rk