Menu Change: Thursday will be cheeseburger and sweet potato fries. Friday will be turkey gravy over biscuits.

Tomorrow, February 7 all 8th grade students will be travelling to PHS for a school tour. They will leave at 8:00 and return before lunch.

County basketball tournaments are this week. Aurora boys play at home Tuesday, February 7 at 7:15. Aurora girls play at home Wednesday, February 8 at 7:15. Games will be live streamed.

The Winter Dance has been rescheduled for February 24 from 5:00-7:00.

Parent-Teacher Conferences are tonight from 4:00-6:00. Mrs. Roush will be available from 4:00-5:00. Mrs. Ravenscroft, Mr. Waugh, and Mrs. Jones will not be available for conferences.

Due to the Book Kick-Off event, Robotics is canceled for today, 2/1/2023. Students will need to go home at normal time.

Tonight, we are hosting a kick-off for Read to Them. Students will receive their copy of "The Boy Who Harnessed the Wind." We will have some STEM challenges set up and prizes for give away starting at 4:00. Books will be available for pickup starting at 3:00.

Parent-Teacher Conferences will be held Thursday, February 2 from 4:00-6:00.

The Winter Dance scheduled for this evening has been cancelled. It will be rescheduled for another day.

Born to Learn has been cancelled for Wednesday January 25, 2023. It will be rescheduled.

Honors Academy Opportunities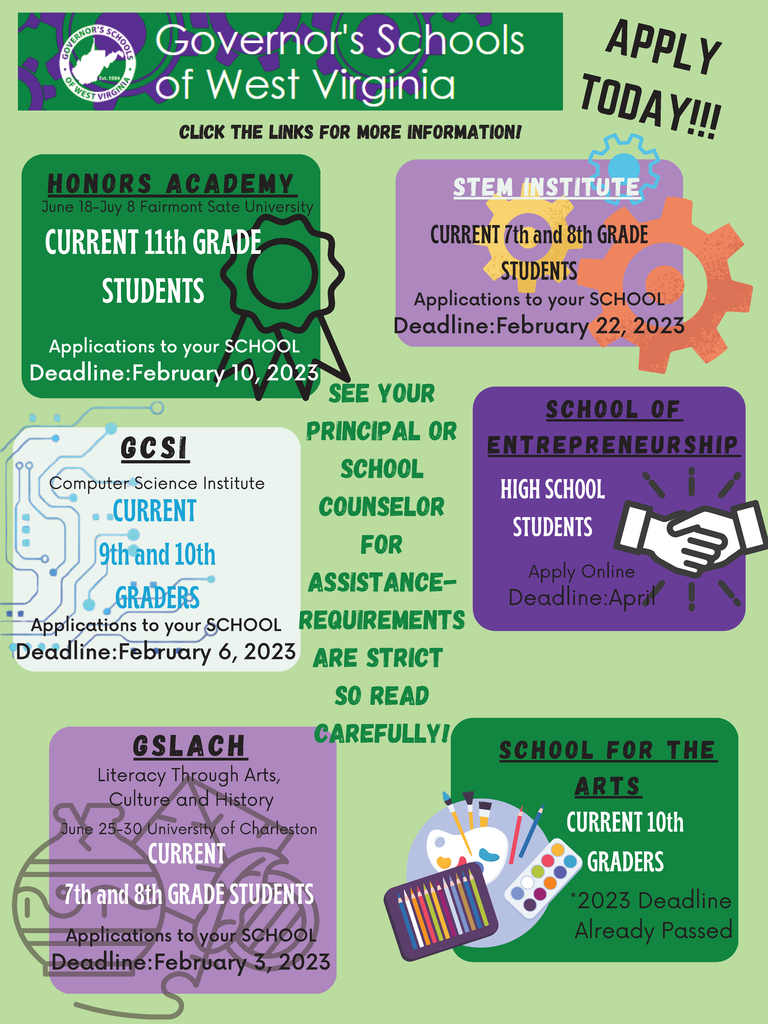 PCS will dismiss 2 hours early on Friday, January 13, 2023 and Monday, January 16, 2023 there is no school.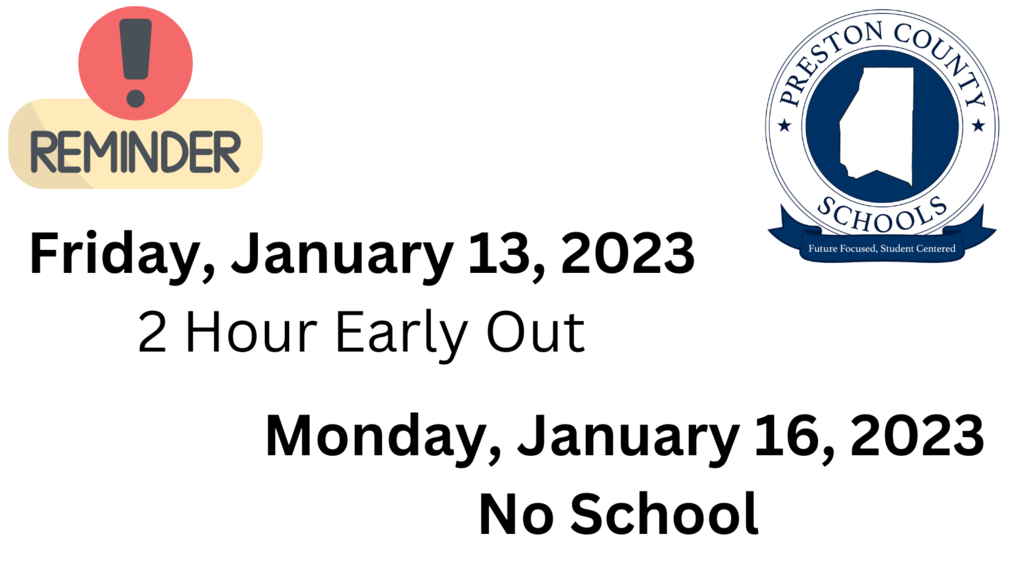 https://5il.co/13erc
TOMORROW IS THE DAY!!!! Please plan on stopping by your local school and registering your child to attend PreK or (NEW) Kindergarten for the 23/24 school year. These numbers are needed to plan for staffing in PreK and Kindergarten next year. Just get us the application page and you can send the documents in as you get them.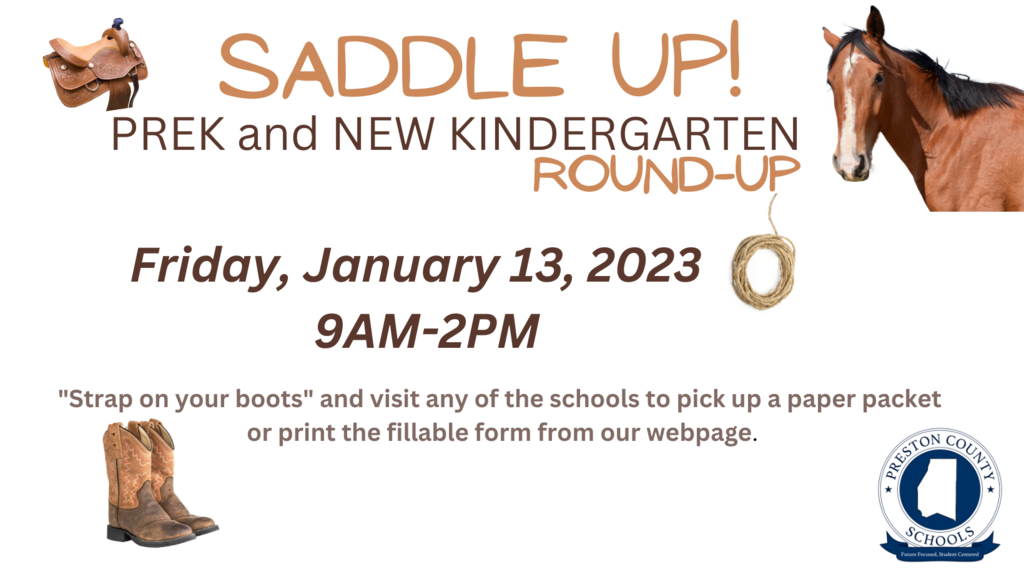 Important Dates: Jan. 13 Pre-K and Kindergarten Registration from 9:00-2:00 in the library Jan. 13 2 Hour Early Out Jan. 16 No School Jan. 24 Report Cards Issued Jan. 25 Born to Learn 6:00-7:30 Jan. 27 Middle School Winter Dance 6:00-8:00 Feb. 1 One School, One Book Launch

Families, notes must be sent to indicate alternative bus arrangements. We cannot put students on an alternate bus without a note. Students cannot verbally tell the teacher they need to ride a different bus.
Attention all 8th grade parents: Your child was given a permission slip to participate in a Career Technical Education tour of Preston High School that will take place on Tuesday, January 31st. We will be leaving Aurora school at 8am that morning and should return to the school before lunch. Please sign and return the permission slip before Thursday, Jan. 26th. Thank you!

Tonight's basketball games have been rescheduled for February 9th. Wednesday will be 8th grade night.

https://5il.co/13i77
Homeschooled parents if you want your child to participate in state testing for the 22/23 school year you need to follow this link and register your child by February 1, 2023. You may contact Darla Moyers at 304-329-0580 Ext. 250 or email her at
darla.moyers@k12.wv.us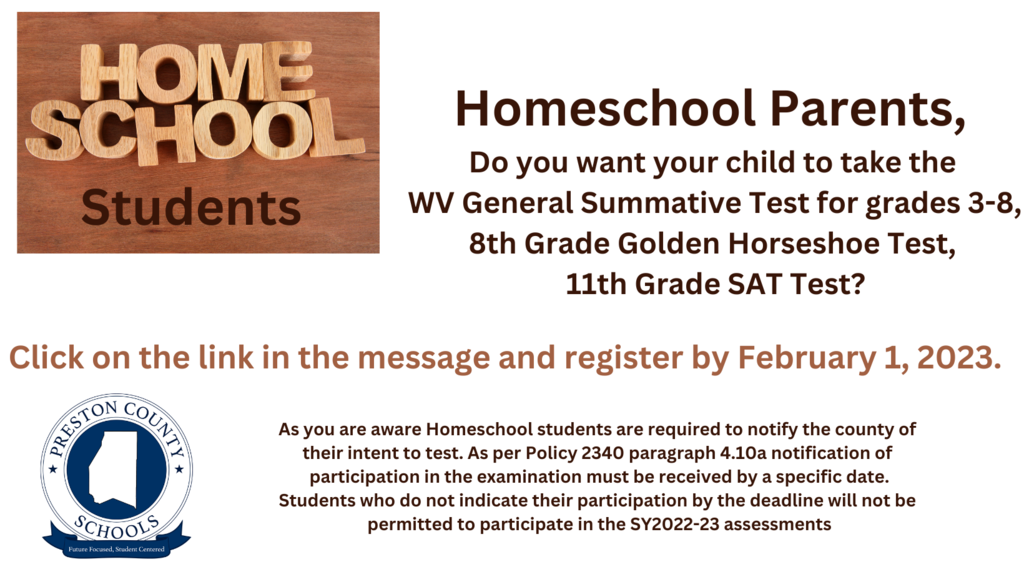 There will be an Athletic Booster meeting tonight at 3:30.

Good Evening Our January Menu has been posted on our app. Tomorrow for breakfast we are having an apple cinnamon breakfast bar, fruit, milk and juice. For lunch it will be a cheeseburger with sweet potato wedges, baked beans, fruit and milk.