Parent Teacher Conferences will be held November 4 from 4:00-6:00.
School apparel orders are due October 26. Checks can be made out to Aurora School PTO.

Just a reminder that PCS will be dismissing 2 hours early on Friday, October 21, 2022.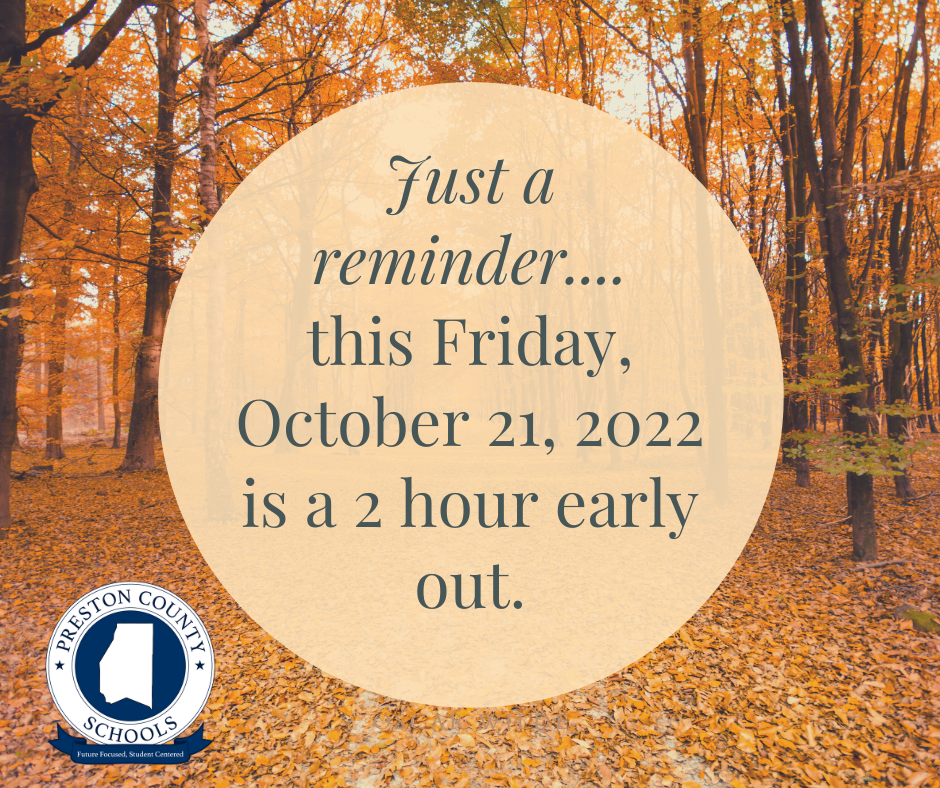 This is the last call for summer reading challenge papers. Papers must be turned in by Monday, October 17.

Good Evening Preston County. This is a test call. You will receive calls like this in emergency situations or school closings. If you received this call there is nothing else you need to do. If you received this in error please contact, Darla Moyers at 304-329-0580 Ext. 250 or email her at
darla.moyers@k12.wv.us
Have a good evening.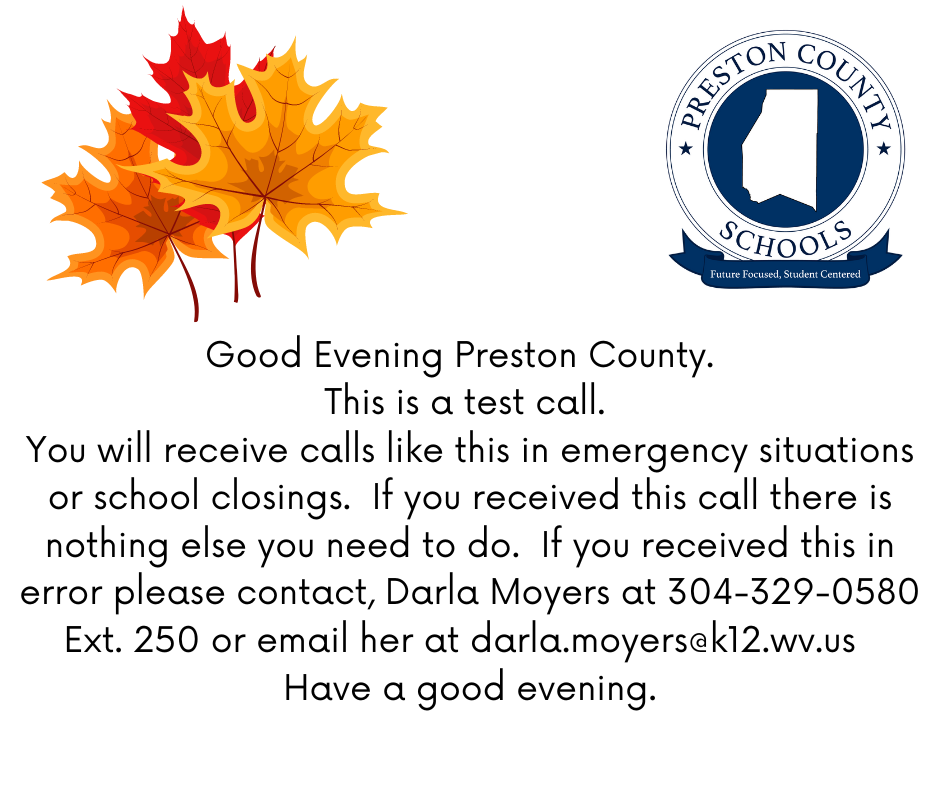 Aurora School will begin having Hat Days on Fridays. Beginning on Friday, October 14, kids will be able to bring 25 cents to school and get a hat ticket. With the ticket, they may wear the hat for the rest of the day. All the money collected will go to student council to help with school dances and other activities.
Reminder that tonight is the parent meeting for the 8th grade field trip at 5:00. PTO is also this evening beginning at 6:30.

Superintendent, Brad Martin, talks about how communication works in Preston County Schools.
https://youtu.be/kmbLXgT7XPE
Do you have everything in place to receive communication from PCS? The first "test call" going out district wide will be this Wednesday, October 12, 2022 at 6PM.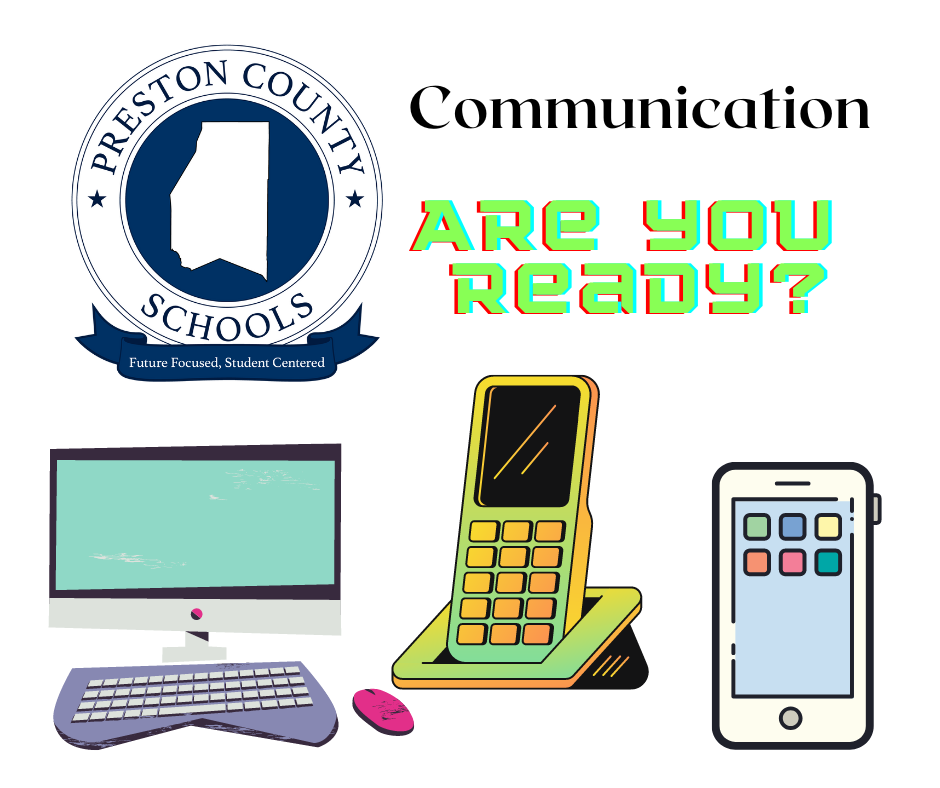 Important Upcoming Dates: LSIC October 10 @ 4:30 8th grade parent field trip meeting October 11 @ 5:00 PTO meeting October 11 @ 6:30 Picture Day October 11 Cross-Country County Championship October 18 @ PHS Fall Fest October 21 @ 4:30-7:30

Expectations and information about the upcoming professional learning day scheduled for Monday, October 3, 2022 has been sent to all employee K-12 email accounts and is also now posted on all school and the district websites as well. The information can also be found at the following link:
https://5il.co/1io53
.

https://forms.office.com/r/8TkWN0RHUv
On Saturday, Oct. 1st if you find your child(ren) has no internet... Any student, K-12, who does not have the Online Information Form filled out by Saturday will have all internet access cut off. Any student who has a NO on their AUP section of that form will also be shut off. This is county policy that is required by state policy for federal funding. These accounts will be turned back on as the student information form is filled out online. The link to the form is found at prestonboe.com in the scrolling picture section entitled, "Parent Homework". If you do not have internet at your home you may call the school secretary and give the information over the phone to them.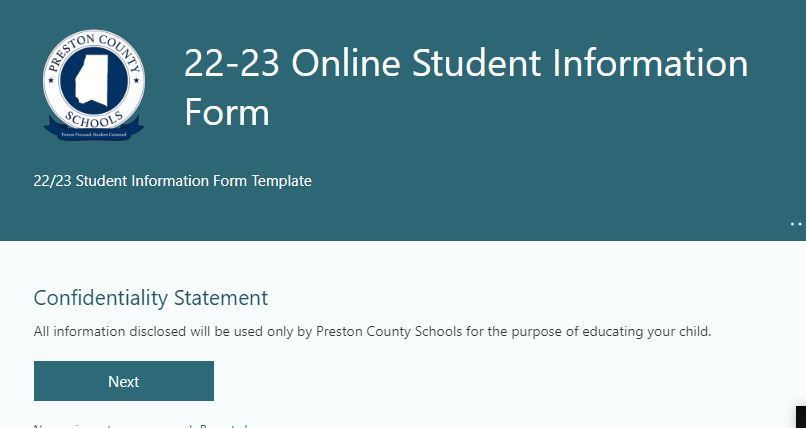 Parents starting on Tuesday, September 27th - September 29th, Rick Bachtel's Bus 31-21 will be running approximately a half hour late for pick up and drop off. If you have any questions, please feel free to call Cindy at the school.

It's Buckwheat Festival Time Good luck to all our students participating in the festival Calendar Reminder September 26th - 28th, Monday - Wednesday Full Days of Instruction September 29th, Thursday 2 Hour Early Dismissal Sept. 30th, Friday AND Oct. 3rd, Monday NO SCHOOL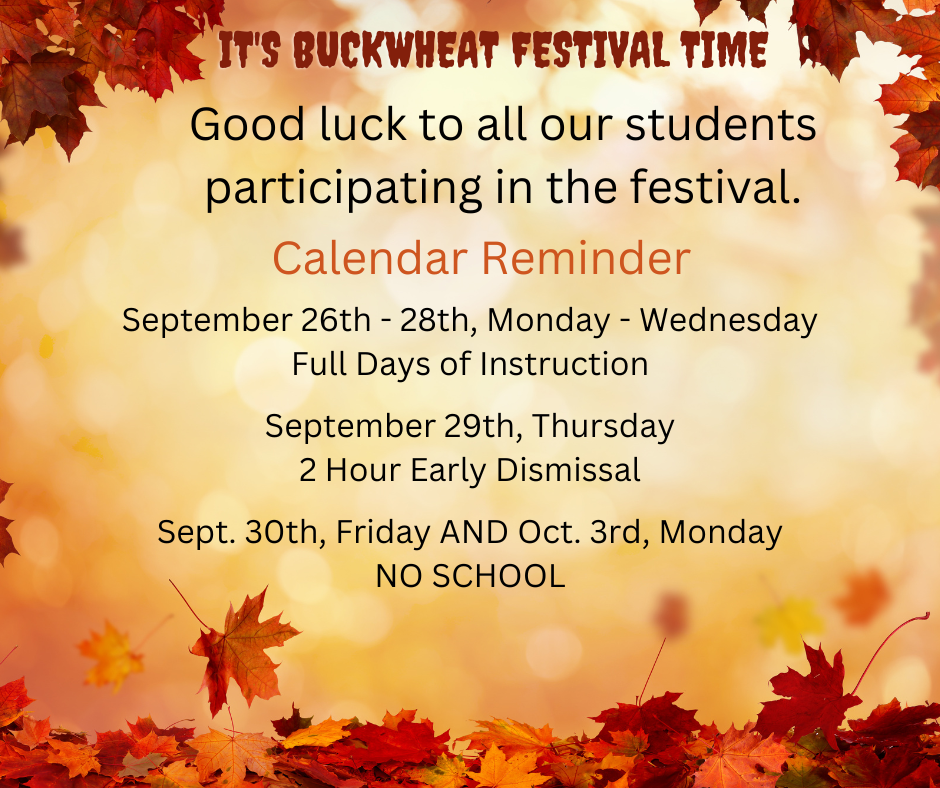 Parents, school pictures will be taken on October 11th. Fliers and order forms will be sent home next week so please keep an eye out for them.
Students are encouraged to wear their house color on Thursday for House Club Day.
LSIC tonight, September 19, at 4:30. The LSIC is your opportunity to help influence school policy and to help our school grow!
The Aurora Cross-Country Team will be attending a meet at Bruceton next Tuesday, September 20th. Boys will run at 4:30 and girls at 5pm. (We will leave around 2:30, dismiss at 2:15, to be ahead of buses and leave time for course walk thru). Elementary kids interested and capable of running 2 miles are welcome to participate. Please contact Seegee Bachtel at 304-698-5569 by Monday 9/19 if your child is interested. We look forward to having our future Bears join us for a run!
Phones are working again.
Our phones are not working again. Please email if you need to reach the office.
Seesaw messaging is unavailable at this time. It is expected to be turned on by tomorrow.